Septic Services
Free Estimates | Over 43 Years of Experience | One-Year Warranty
515-438-4531
Hours: 7:30 am – 5:00 pm
Guaranteed Quality Septic Services
Iowa Water & Waste Systems goes the extra mile for you when you're looking for the most reliable septic services in the area. Each member of our staff is committed to your complete satisfaction, and you're always guaranteed professionalism and courtesy in all that we do.
For over four decades, counties throughout Iowa have depended on our prompt, skillful crew to take care of septic tank installations, maintenance, and repair work. Our services to you are second to none.
We're an official dealer of Orenco's AdvanTex® septic systems, so feel free to call us for any questions you may have about this remarkable product.
Homeowners can rely on us from start to finish for septic tank installation services. Our certified technicians install and maintain products quickly and efficiently, and you can be sure that along with sales and services, any troubleshooting issues that may arise will easily be handled accordingly.
Residential and Commercial Septic Services
Rely on us to provide for you the following:
Complete septic system installations which includes design, layout, soil analysis, and sizing
Wastewater applications
Installation of traditional soil absorption systems
Mound systems (if you have high water table issues)
Sand filters
Alternative septic systems (if your property has poor soil conditions)
Maintenance, repairs, engineering, and technical support
State-licensed Time of Transfer (TOT) inspections for home sales
Drain line cleaning
Cleanup
Yard-grading assistance
Septic tank pumping
Our services include work not just for rural areas but also commercial establishments such as buildings or other business dwellings. We have a lot of experience with city water supplies, curb stops, water main taps, and meter pits.
Our team will excavate, trench, and bore from point A to point B before our builders do their job. Afterwards, our team will take care of any and all wastewater aspects of the system.
When it comes to residential establishments such as homes or apartment buildings, we take care of all the water and wastewater work needed for urban areas. Our crew handles everything from the city main sewer to your property. The services we offer include:
Ascertaining the permits required by law
Engineering
Locating the most efficient area for your system
Installations
Inspections
Backfilling work
A variety of water services are offered as well, and these include repairing pipe leaks and breaks, handling frozen lines, new installations, septic tank pumping (regularly scheduled), or pumping for a time of transfer inspection.
Residential Septic Applications
All septic systems start with a septic tank. The number of bedrooms in your home determines the tank size.

Up to 3 bdrm=1250gal tank
4 bdrm=1500gal tank
5 bdrm=1750gal tank
6 bdrm=2000gal tank

For access and maintenance, all tanks need to be watertight with risers and lids to the surface.
The standard lateral system is the best system to put in when the property has good soil conditions. A mound system is the next type of system to go in if the soil conditions are wet or there is a high water table.
There should be an effluent filter to filtrate the water leaving the tank to the secondary treatment area, in the outlet side, or lid furthest away from the home.

100% Satisfaction Guaranteed
Call us today
(515) 438-4531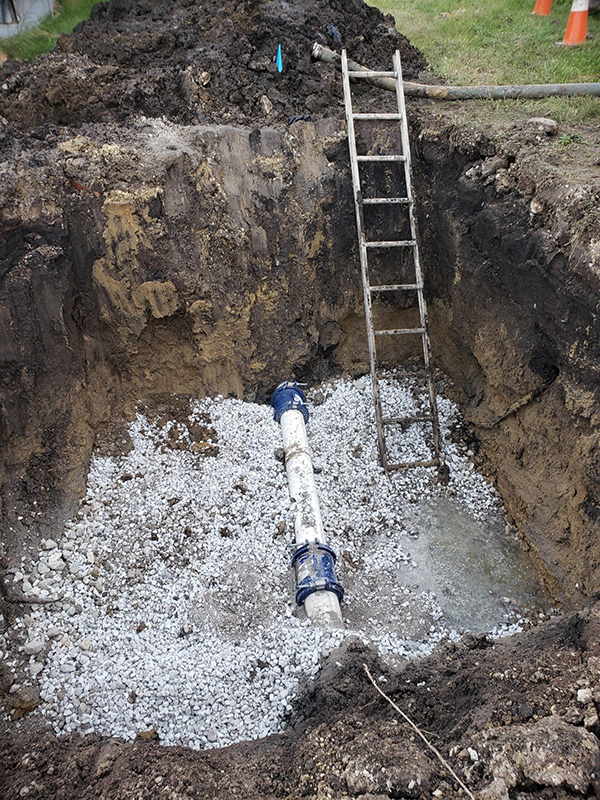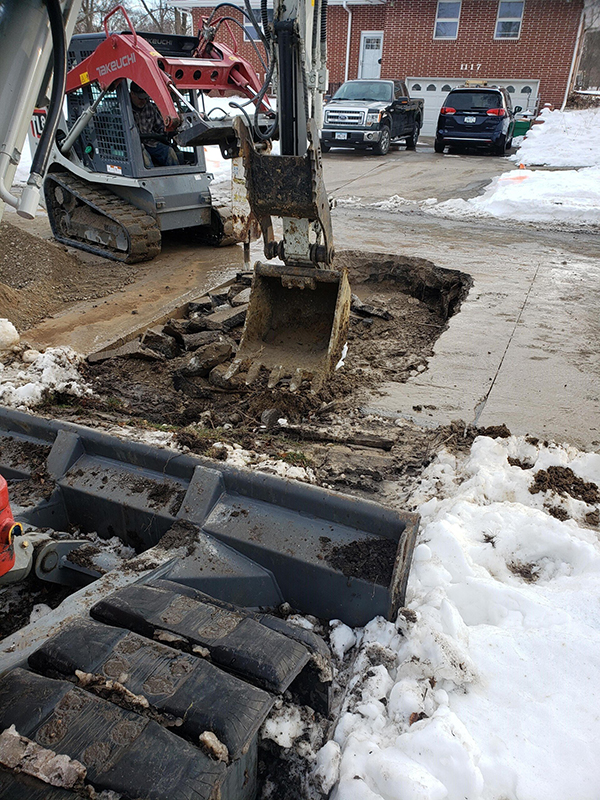 SERVING
Serving Central Iowa
and Surrounding Areas

HOURS
Mon - Fri  7:30 am - 5:00 pm
Sat  Closed
Sun  Closed
Pumping Service - 24/7 Emergency Service